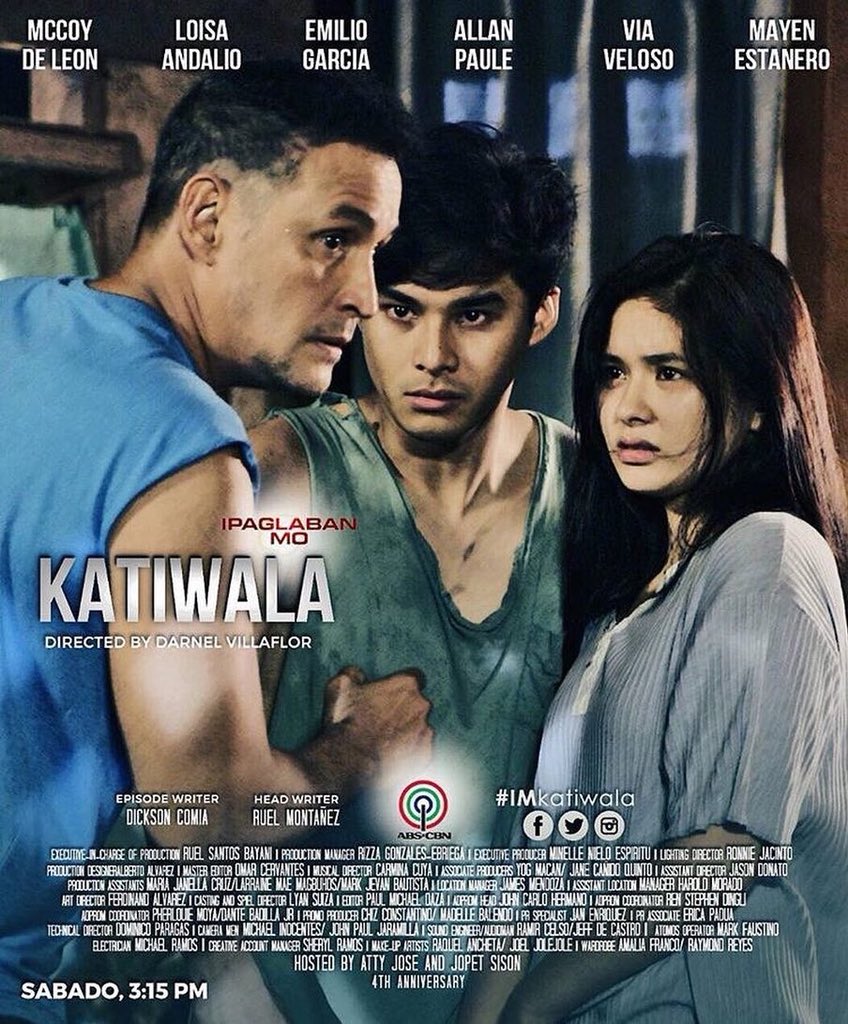 Mccoy De Leon and Loisa Andalio's lives will be in danger as they witness the murder of their boss on this Saturday's (June 23) episode of "Ipaglaban Mo."


Gio (De Leon) finds a job as a houseboy in the household of Tony (Allan Paule), where Libay (Andalio) is a househelper.
One afternoon, a man barges into their house and hits Tony on the head, killing him – a crime witnessed by the two young household helpers, who immediately escape the house with Tony's family.
After hours of hiding, they find shelter in a small home nearby, which they will later find out is owned by Leonard, the man who killed Tony.
The horror does not end there, as Leonard threatens to kill Gio and Libay if they report Tony's murder to the authorities.
Will Gio, Libay, and their companions be able to escape from Leonard? Will justice ever be served for Tony's murder?

"Ipaglaban Mo" has been educating viewers about their rights since it started airing on ABS-CBN four years ago. The show also offers free legal advice to people every week via ABS-CBN's Tulong Center in Quezon City.
Aside from the fourth year anniversary of its relaunch on ABS-CBN, "Ipaglaban Mo" is also celebrating its 30th year as the longest-running legal drama on Philippine television.
Don't miss the "Katiwala" episode of "Ipaglaban Mo," directed by Darnell Villaflor, this Saturday (June 23) after "It's Showtime" on ABS-CBN. (TV Series Craze)
Follow Us on
Instagram
:
@cheddyismygrace
and
@rockenroll_04